The "G" kids are all grown up and living outside of the Wheaton area, mostly in the midwest but one son lives overseas! Kathy knew that she wanted to have a family portrait created when they would all be able to gather for that rare moment together. She called me late last winter to schedule for late July. Her husband, Jim, is a wonderful gardener and we wanted to incorporate their lovely back yard into the portraits. We anxiously watched the weather and lucked out with a perfect early evening session.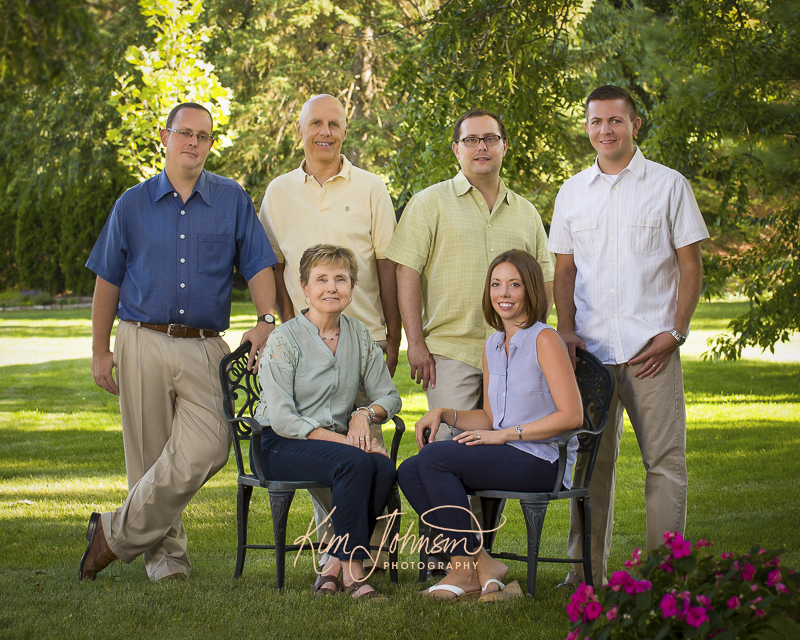 Their family portrait is a framed 30″ piece and is hanging in their entryway above the piano.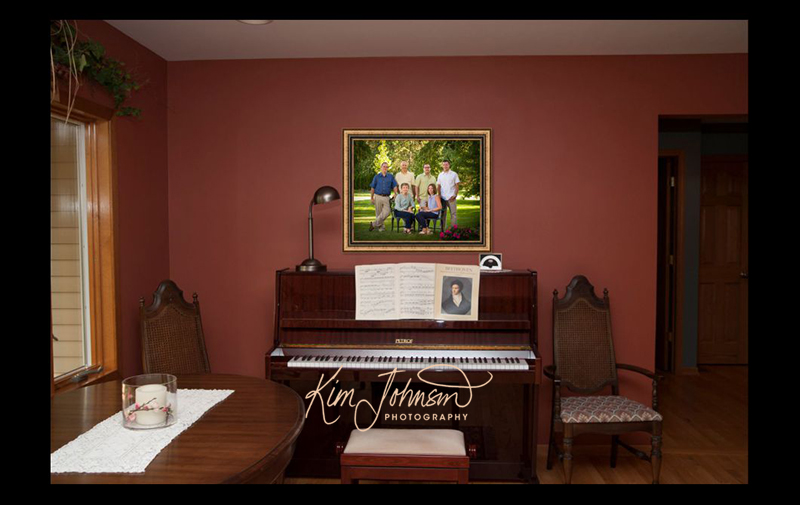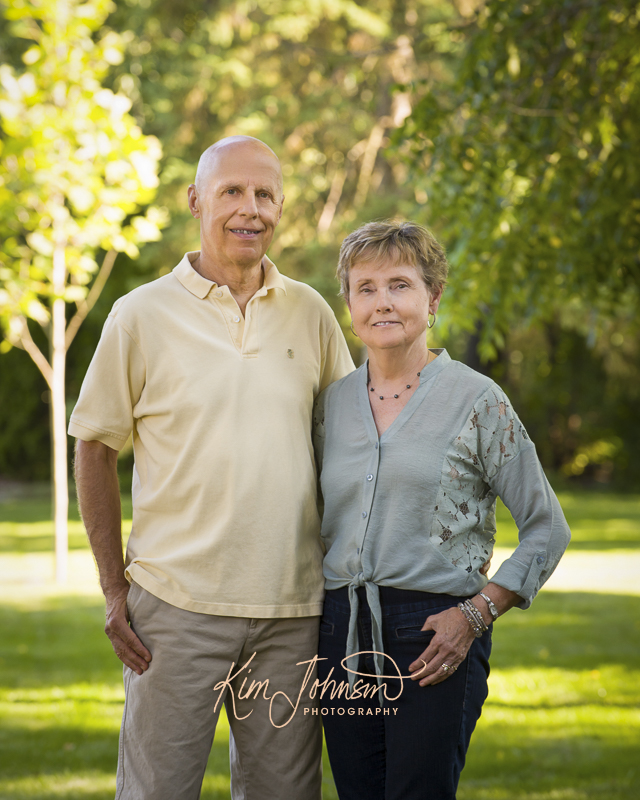 It was lovely to work with you, Kathy! Jim, the backyard is gorgeous, love all the potted flowers too. I had fun talking with David about mathematics at the end of the session. It's a good night when I can incorporate math and art! Thank you for trusting me with the portraits of your family.